A Miscellany of Memories
Scroll down to see some of the memories of the Club and Lymington we have collected. 
Click on the image to see the documents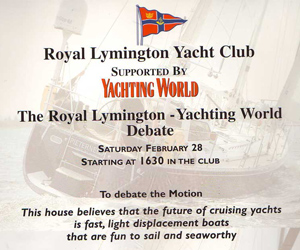 In 1998 in conjunction with Yachting World, the Club held a debate on the most desirable  characteristics for a cruising boat.  Chaired by Bob Fisher, the speakers were Tony Castro, Ed Dubois, Tom Cunliffe and Nigel Irens.
Snippets of 20th Century Royal Lymington Yacht Club History
When did we become a "Royal" Club?
How did Prince Henry become our first Patron?
How did the name of our most prestigeous trophy, "The Royal Lymington Cup" come about? An amusing story.
Musings by Eileen Calcutt about helpers
"Lady Laceholes" and her brush with the mud by Annie Littejohn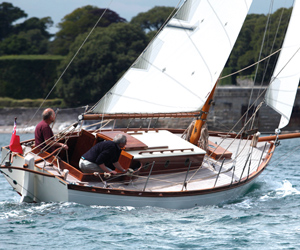 A specially written article by this senior Club member.
He particularly remembers Ibis, his father's Harrison-Butler Sloop
Some Notes about the Lymington River and Yachting With rather Special References to what is now The Royal Lymington Yacht Club 1914 -1968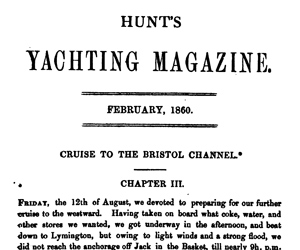 it seems that Lymington way back in 1860, according to Hunt's Yachting Magazine 1860, was a favourite stop over before sailing down the West Country. Inman's Boatyard being one of the attractions.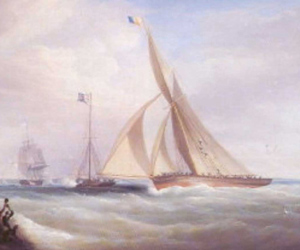 Articles by James Horsfall and Richard Head leading to the story of the cutter Alarm built at Inman's Yard on the Lymington River