The Early Years
Fascinating articles telling the story as how the Club began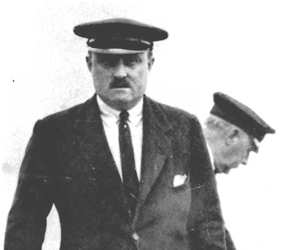 The Making of a Yacht Club
Archivist's notes together with photographs and transcripts of original documents detailing the beginnings of the Club in 1922.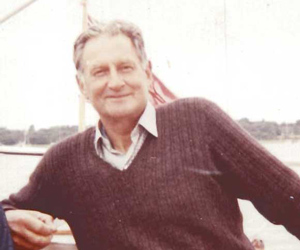 Written by the Commodore of that time Admiral Sir Derek Steele-Perkins. He has provided a little of the missing chapters in the History of the Club for the 1920's & 1930's, as little of this period survived the Great Flood of 1989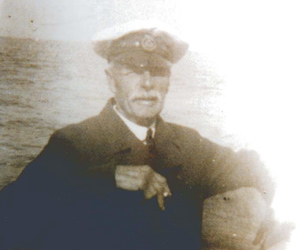 The story telling the very beginnings of a Lymington River Sailing Club in 1914 via it's organiser Capt Nicholson, to Dan Bran and the Pram dinghy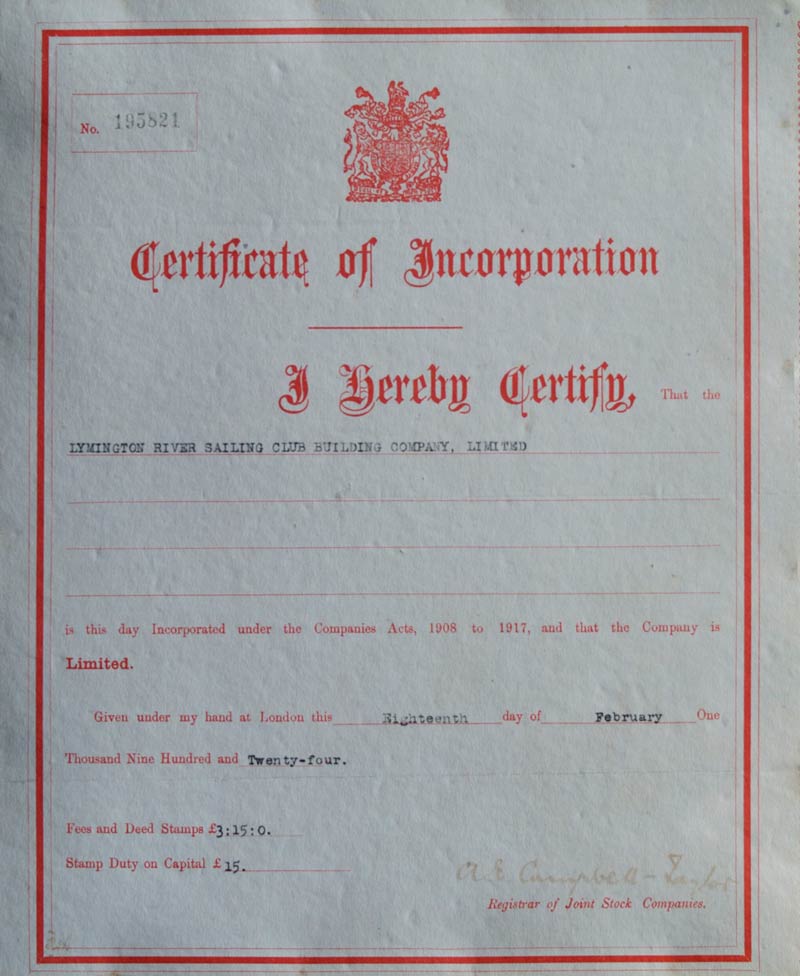 Certificate of Incorporation
The Club becomes formal with its Certificate of Incorporation 1924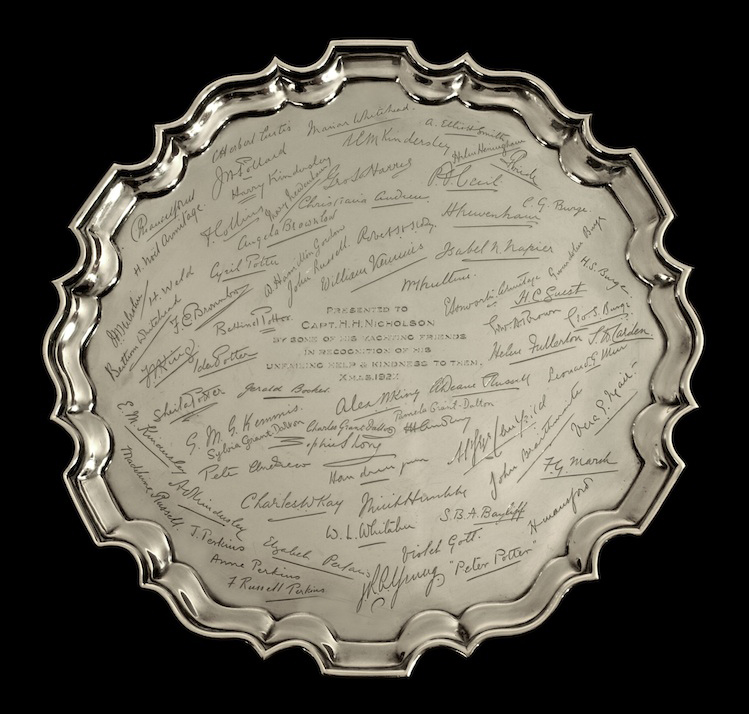 Proof of the affection in which Capt Nicholson was held by his sailing friends in Lymington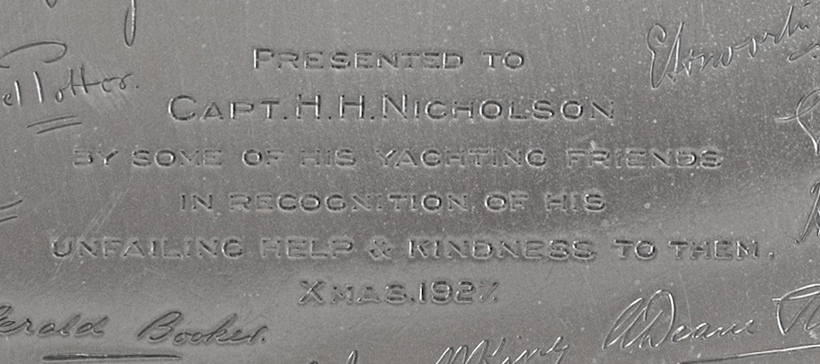 Proof of the affection in which Capt Nicholson was held by his sailing friends in Lymington
The inscription reads
Presented to Capt H.H. Nicolson by some of his yachting friends in recognition of his unfailing help and kindness to them
Xmas 1927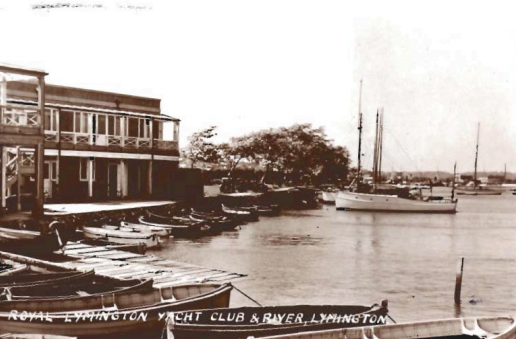 This postcard was lent by Jo Mooring Aldridge for the Archives March 2009.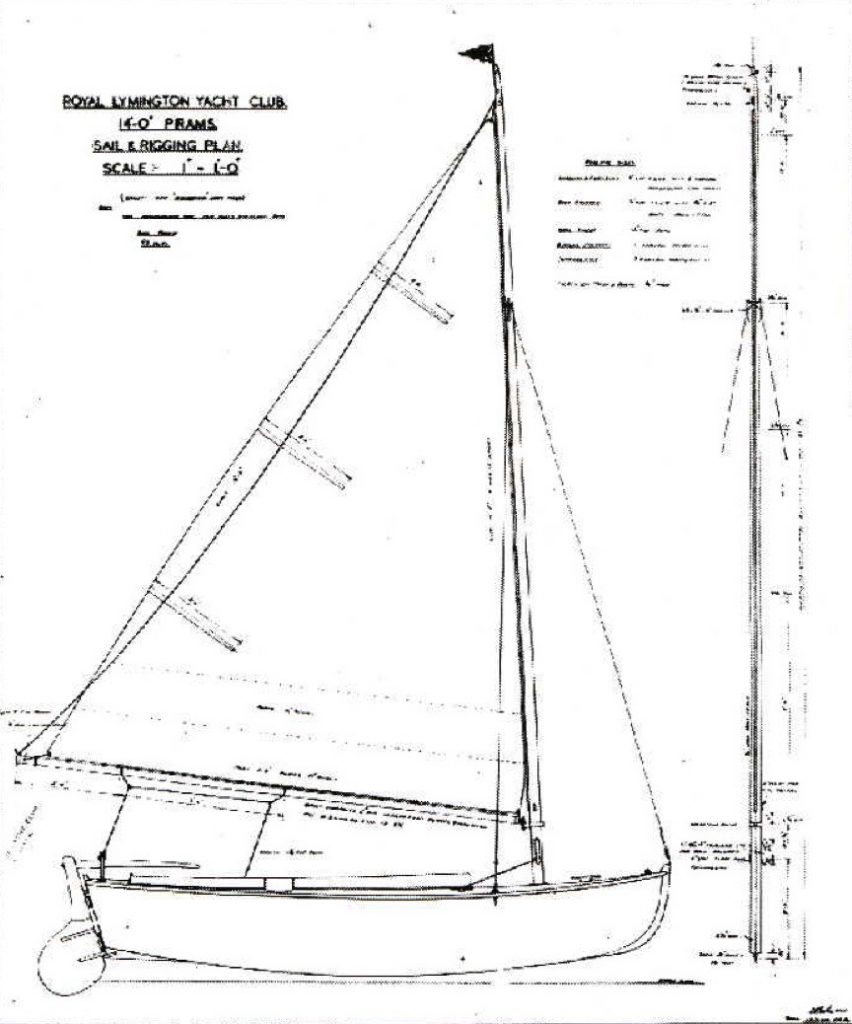 Extracted from the 75th Anniversary edition of Pottership, this article documents as much as was known about the history of the Pram dinghy 12 foot or 14 foot, and the Scow.  It also tells the tale of Dan Bran.
Only partially complete, this is the list of boats competing in the X Class and Yarmouth One Design Class, together with their course.
The 1932 edition asks that Owners see that their Masters have a copy of these rules.  It begins with Flag Etiquette.
Rules and Regulations from 1936.  Then the annual subscription was 3 Guineas and Life Membership could be had for £40.  The book was acquired in 1998 and for those interested the acquisition letter is
here
The 1960 Rule book looked much the same as that of 1936, except the subscription had gone up to 5 Guineas and Life Membership was no longer offered.  The acquisition letter can be found
here
Many of our familiar trophies are listed here, together with some which the Club currently does not have in it's possession.
The 1973 Handbook has moved to be a little more modern than previous versions on this site.  The front cover is in colour and the Annual Subscription has gone to £10.50 (post decimalisation).  Archivists comments may be found
here