Lymington Scow Petronella
The wooden clinker-built Lymington Scow is the forerunner of today's modern
Lymington River Scow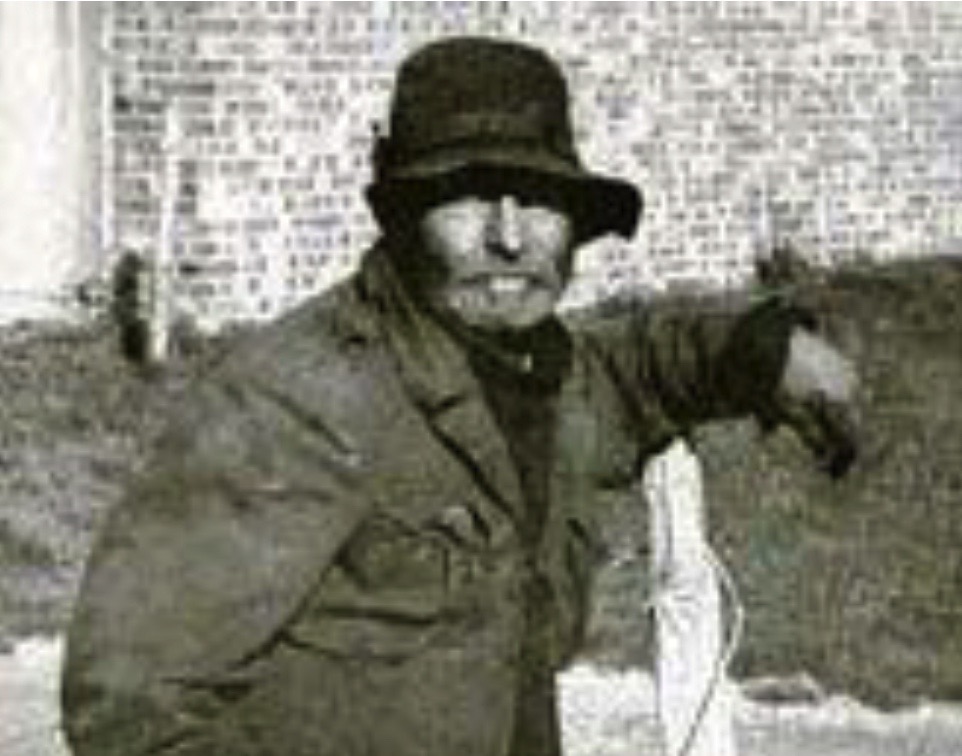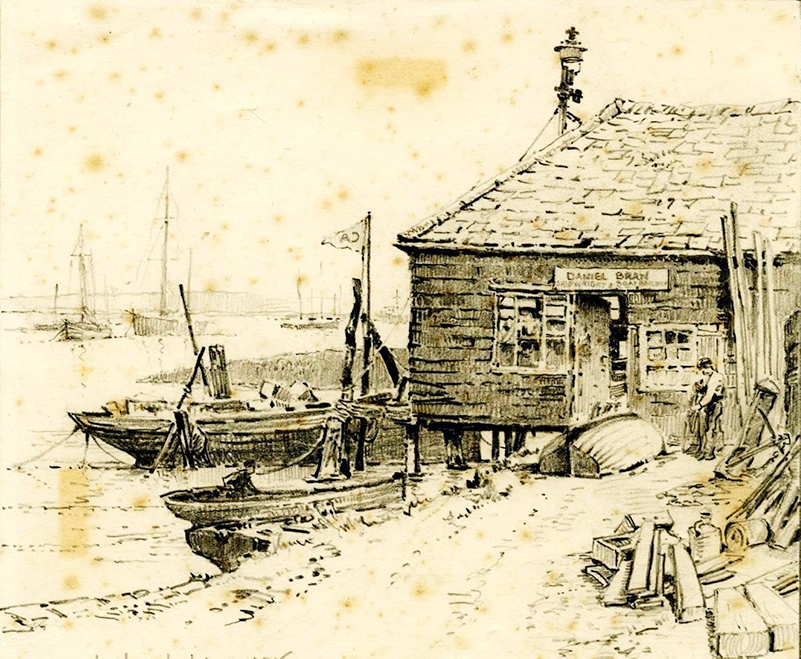 Dan Bran
The original designer, builder and his shed
Lymington Scow
Allegedly built 1942
An extract from
"The History of the Lymington Scow and the RLymYC"
by Gordon Stredwick
The origin of the scow is thought to be a Plymouth Sound Pram, which Captain H H Nicholson sailed on the Lymington River and Solent around 1905. The boat did not fare well in the Solent chop and was prone to stopping. Captain Nicholson wanted a more sea-kindly design and in 1912 he commissioned Dan Bran to design and build an 11 foot Pram (which later became known as the Lymington Scow) at a cost of £20. 
The scow spread across the Western Solent to Yarmouth with the launch in 1924 of the first West Wight Scow from Theo Smith's boatyard. By 1930 the scow type was widespread in the Solent. In addition to Lymington and Yarmouth there were fleets on the Hamble and Beaulieu Rivers, and at Keyhaven and Christchurch. After the Second World War there were also fleets at Bembridge and Cowes and the scow spread to Chichester Harbour and Burnham-on-Crouch. The design and build varied between boat yards but the variations were minor, such as two thwarts rather than one, an inch or more in length or freeboard. 
Read the whole history here….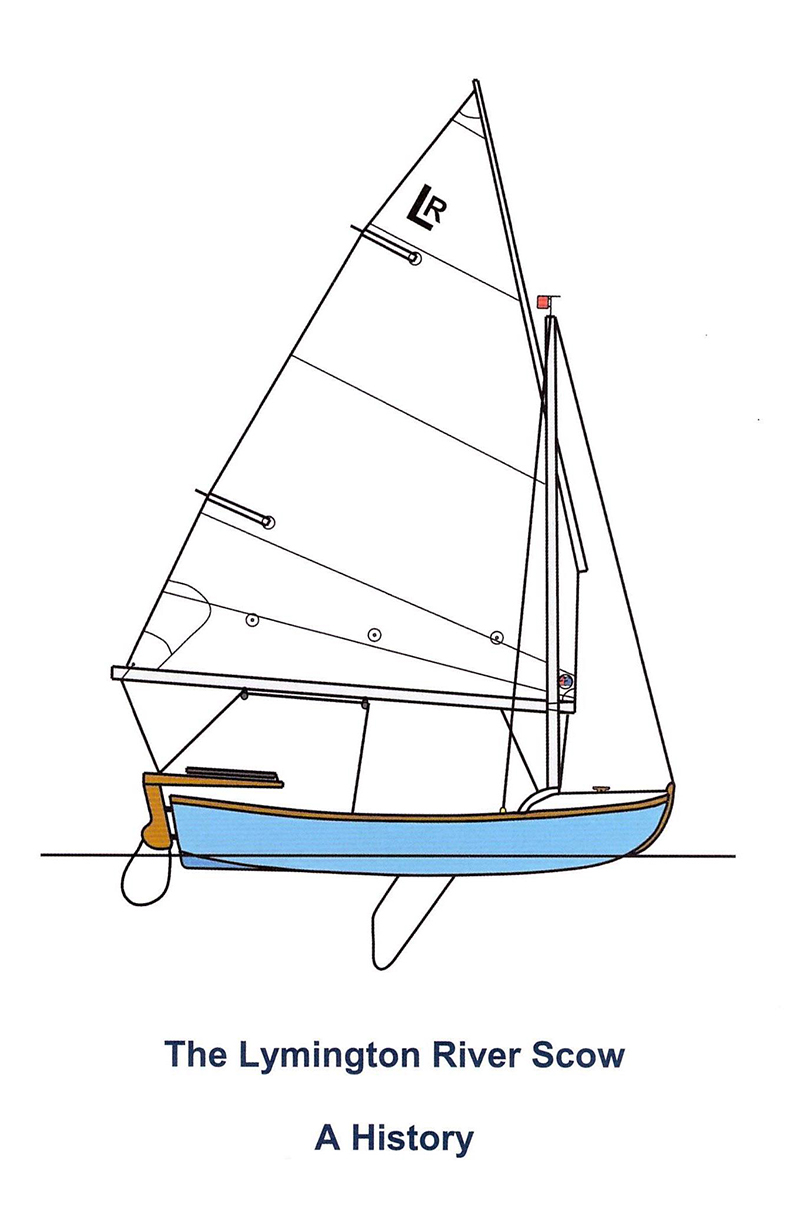 The Lymington River Scow Class Association publishes a book about the history of the class.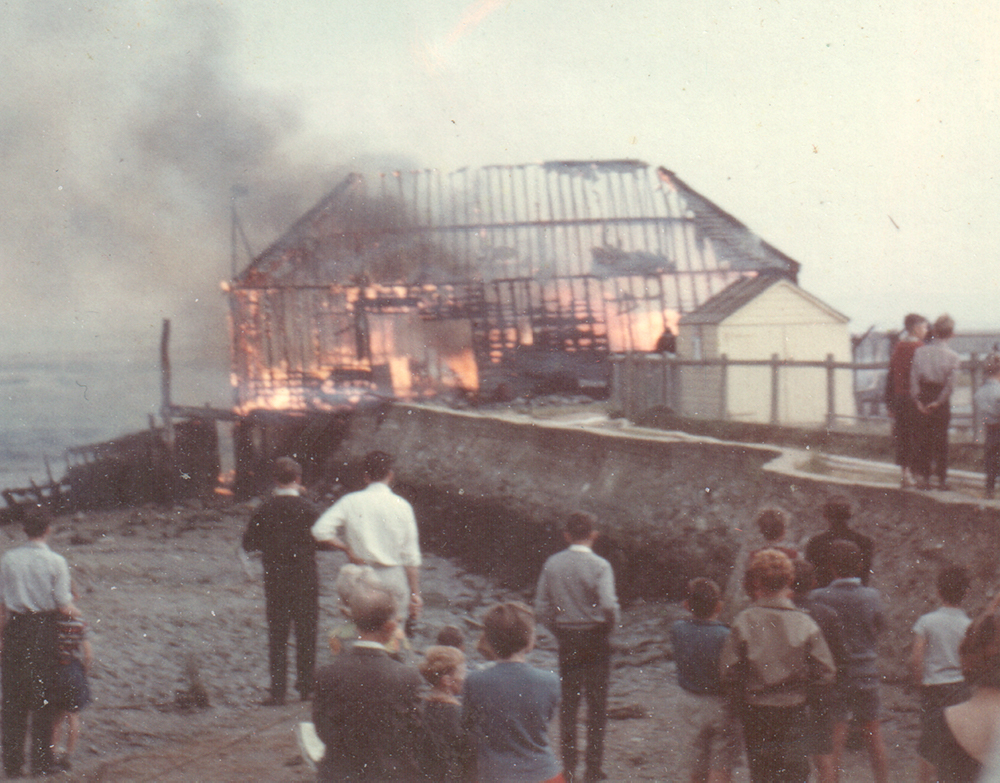 Dan Bran's Shed Burning Down 1950
After his death in 1950, Dan Bran's historic boatbuilding shed near the Seawater Baths was considered an eyesore and mysteriously burned down