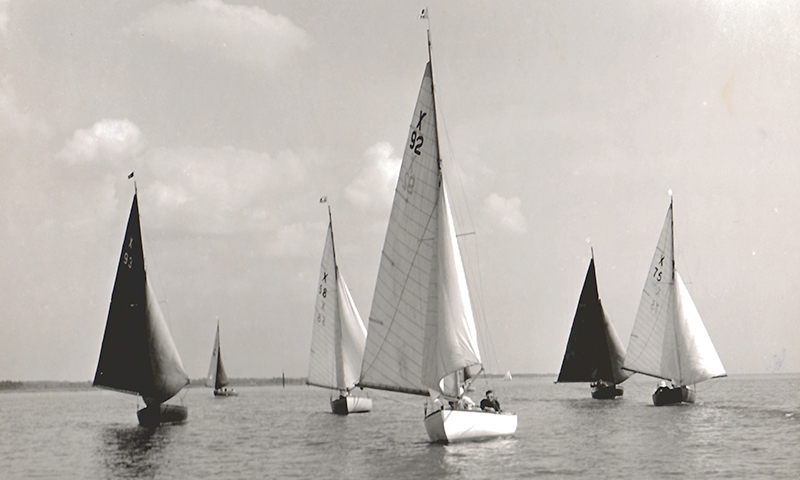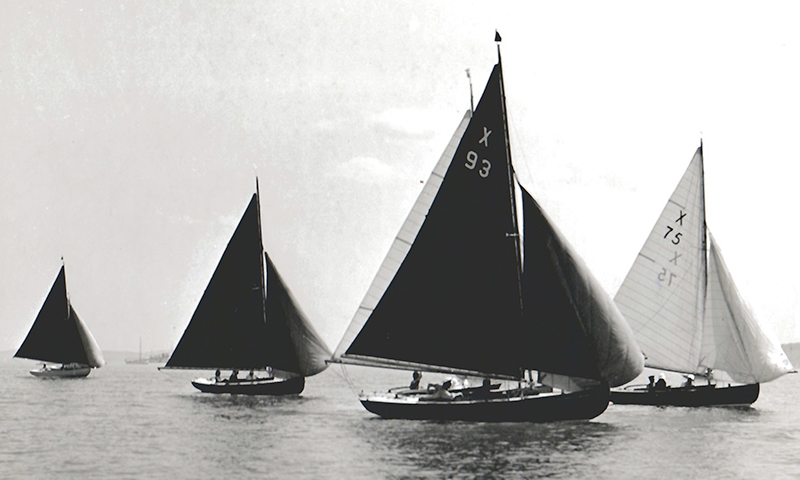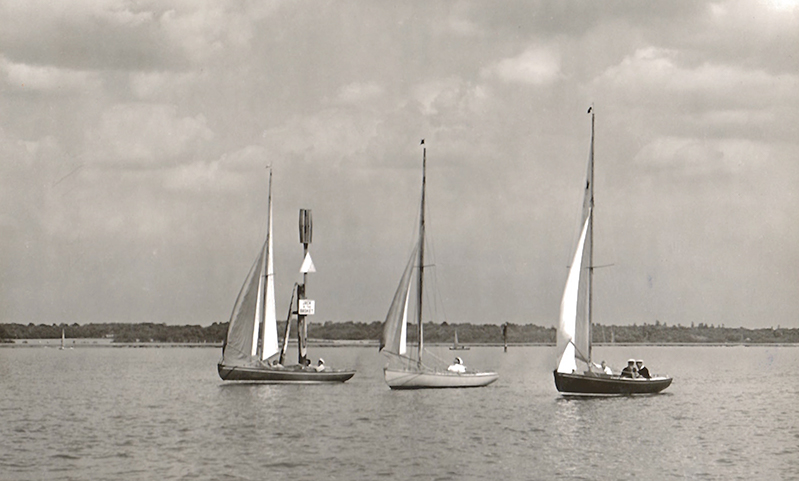 The X One Design was designed by Alfred Westmacott, who was Managing Director of Woodnutts Boatyard at St Helens on the Isle of Wight. He specialised in building small day racing boats and these included the Seaview Mermaid, Solent Sunbeam and Victory.
Racing first took place in Southampton Water in 1911 under the auspices of the MYC (later to become the Royal Motor Yacht Club). By the outbreak of the First World War some ten boats had been built.
Between the wars Divisions were established at Parkstone, Lymington, Itchenor and Hamble.
The hull shape has remained unchanged since the original design but there have been changes to the approved types of timber, fastenings and surface treatments. This last change was perhaps the most important, as many boats have now been epoxied with considerable savings in upkeep and prolonging the life of the boats so treated.
Over the years there has been a number of changes to the rig